At Smile Obsession Dental, we have ten convenient locations for you to choose from in Burr Ridge, Chicago Loop, Glenview, Montgomery, Naperville, Oak Lawn, Streamwood, Tinley Park, Wheaton, and Woodridge. Our dental office locations accept various dental insurances that cover regular oral exams, cleanings, fillings and many other general dentistry services. In addition our dentists in Burr Ridge, Chicago Loop, Glenview, Montgomery, Naperville, Oak Lawn, Streamwood, Tinley Park, Wheaton, and Woodridge accept Care Credit and Sunbit.
For those without insurance or seeking cosmetic dentistry services that your insurance does not cover, Smile Obsession offers flexible payment options to make services more affordable. Two things tend to hold patients back from scheduling dentist appointments — uncomfortable procedures and cost.
We've taken steps to provide the ultimate patient experience and are willing to openly discuss payment options so that these things don't hold back our patients from receiving the dental services and best dental care they deserve for a bright and confident smile.
CareCredit
We are proud to offer Burr Ridge, Chicago Loop, Glenview, Montgomery, Naperville, Oak Lawn, Streamwood, Tinley Park, Wheaton, and Woodridge residents and surrounding areas more payment options to help you with your recommended treatment plan. CareCredit provides flexible payment options to fit your needs while keeping your smile as healthy as possible.
Apply Today
Instant approvals†, no activation fee and no need to re-apply!
All we need to complete your application is your:
† Must be 18+ to apply. Approval is based on the information you provide on your credit application and the information provided to us by the credit reporting agencies used by Synchrony Bank. This is also true for joint applicants, if applicable.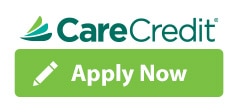 Sunbit
Choose Sunbit to get instant approval for dental services. Choose from a 3, 6, or 12-month loan option instead of paying everything at once.
Dental Insurance & Coverage We Accept:
Advantica (formerly Essex Dental Benefits)
Aetna Health Management, LLC (Aetna Dental)
Aetna Life Insurance Company
Alternative Ins Resources
Altus Dental, Inc.
Always Care Benefits
Ameritas Life Insurance
Argus Dental & Vision, Inc.
Arm LTD, Benefit and Risk Management Services (BRMS)
Beam Dental
The Benefit Group, Inc.
The Best Life and Health Insurance Company
Blue Cross Blue Shield (BCBS) of IL, OK, NM, TX, AL
Boulder Administration Services
Capital Blue Cross
CareFirst Blue Cross Blue Shield
Careington International Corporation
Careington Benefit Solutions
Chesterfield Resources
Cigna
Connection Dental Federal
CoreSource
Cypress Benefit Admin
DD Services, Inc.
Delta Dental
Dental Benefit Providers, Inc.
Dental Health Alliance (DHA)
Dental Health Options
Dental Network of America
Dental Select
DenteMax
Devoted Health
Direct Care Admin
Direct Dental Administrators
Dominion National (formerly Dominion Dental Services)
EPIC Life Insurance Company
Employee Benefit Management Services (EBMS, EBSO)
Equian LLC
FCE Benefit Administrators, Inc.
First Ameritas Life
First Dental Health, Inc.
First Reliance Standard Life Insurance Company
Formula Corp
Foundation for Medical Care
GEHA Connection Dental Federal
GEHA Connection Dental Plus
Guardian
Government Employees Health Association
Group Benefit Services
Group Resources, Inc.
Guardian Life Insurance Company of America
The HealthCare Solutions Group, Inc.
HealthComp, Inc.
HealthEdge
HealthFirst
HealthPlex, Inc.
Health Resources, Inc.
HumanaDental Insurance of CA, GA, MA, MO, NC, SC, TN, AK, AL, AR, CO, HI, ID, IL, KS, KY, MS, MT, ND, NM, OK, OR, SD, TX, WA, WI, WV, WY
INETICO, Inc.
Integrity Administrators
Kaiser Permanente Dental Choice
Kansas City Life Insurance Company
Meritain
Med-Pay, Inc.
Medicare:

– Aetna Medicare
– Cigna Medicare
– Delta AARP
– Humana Medicare
– United Healthcare Medicare

MetLife Insurance Company

Mid-American Benefits, Inc.
Momentum Insurance Plans
Mutual of Omaha
National Rural Electric Cooperative Association Group Benefits Program (NRECA)
Nippon Life Insurance Company of America
Northern Illinois Health Plan
Nova Healthcare Admin
NovaNet, Inc.
Pequot Plus Health Benefit Services
Physicians Mutual Dental
Preferred Benefit Admin
Preferred Health Professionals
Preferred One
Principal Financial Group
Reliance Standard Life Insurance Company
Renaissance
Security Life Insurance Company of America
Select Benefits Group
Shasta Administrative Services
Simple
Solstice Benefits, Inc.
Standard Insurance Company of NY
Sun Life Financial, Inc.
TransWestern Insurance Administrators
TriStar Benefit Administrators (formerly Am. Administrators)
TruAssure
Unified Group Services
United Healthcare
UltraBenefits, Inc.
United Concordia, Inc.
United Medical Resources, Inc. (UMR)
Unum
WEB-TPA Employer Services, LLC
Are you interested in exploring cosmetic dentistry options or looking for a new general dentist? Contact us today to schedule a consultation or an oral exam appointment.